Tips: Getting Cast in Seattle Films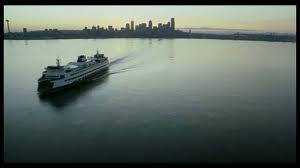 An aspiring actor asked me today how he should look to get ahead and which casting directors he should target, based on his type.
1. Great question.
2. Seattle has but a few casting directors. So, pursue them all.
3. "Targeting" is very important in larger markets, like LA, but not quite as important here. Sure, relationship building is key anywhere, but focusing on finding the "right" CD or agent for you, might be a bit myopic. Targeting for agencies is more appropriate than CD targeting in this market, IMO. For more on targeting, here are some words from Bonnie Gillespie.
4. It's all about who you know. Still. What you have done and who you know will play a big part in whether or not you will be called in to audition. And, once you *get* the audition, make a great impression so you will be called back again and again.
5. Oh, and if you are building that bridge to a CD or agent, make sure your headshot (and resume') is on point! Your headshot is your first introduction, and it speaks volumes about you, so make sure you have something professional and awesome.
6. Spilling the beans! Who are these Seattle casting directors, you ask?! Jodi Rothfield, Heidi Walker, Patti Kalles, Denise Gibbs, Nike Imoru…I think that is it. Casting in Portland? Cast Iron Studios. Here is a link to a lot of their contact info, compliments of SAG-AFTRA. Go!
7. Guess what? You don't need to have an agent or go through a casting director to get an acting gig. Great, eh? Now, a lot of these "jobs" which are not found via your agent or through a casting director may be low-pay or no-pay gigs, but an aspiring actor has to start somewhere, right? Student films are great places to get your feet wet, too. But make sure you get your footage!
8. Um, so how do I find these gigs, you ask? Well, you gotta be proactive, my dear actor. Do you know where to look? Let's Google search "Seattle Casting" and see what comes up…Yikes! A lot of junk. Don't start there. Okay, how about "Seattle Film Casting." – That was better! And, one more…"Seattle Film Auditions." – That got us some good stuff, too. Now, forget that. See #9.
9. I am going to help you even more here, and give you a few places to start.
TPSOnline – Probably the best local resource.
Performers Callboard – A mix of good and not so good.
SeattleActor.com – Not a lot here, but legit.
Craigslist – Least Reliable, Most Scammy.
ONLINE CASTING SITES:
Casting Frontier
Casting Networks
Actors Access
Let It Cast
Cast It Talent
Good luck and stay positive!
Anything I missed? Holler at me.
~ David