Prepping a Co-Star Role for TV: Debrief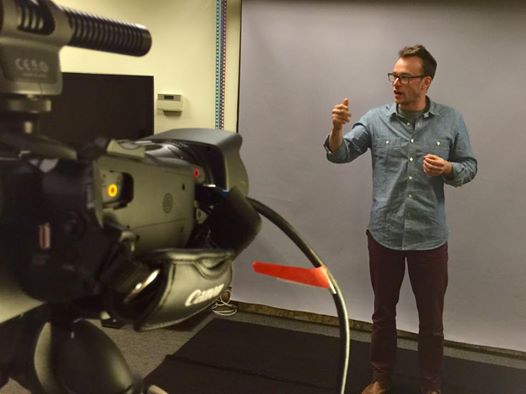 We had an excellent turnout for our workshop with Sean Cook, and we are already talking about ways to bring him back again.
Our workshop was extremely well paced, and all actors got a chance to work. High marks are already coming in, and we encourage feedback from all participants so we know how to improve in the future.
One aspect that I loved and which I think the students learned a lot from was recording and reviewing of the work (the student auditions). I have wanted to incorporate watching the work into our 5-week on-camera classes, and I now have a way to do it efficiently. I cannot wait to put it into practice during our next on-camera course.
Here are a few highlights and reminders from the workshop:
~ Collect as much information as you can from the breakdown and the sides. Gather information about who and what you are auditioning for: what have they (producers, director) worked on, and what is the tone of the show? And how can you use that information to help you prepare your read?
~

You

drive the pace of the scene (especially during auditions). A co-star role is usually functioning in the story as a deliverer of information. So, deliver it efficiently. Stick to the punctuation and honor beats/pauses (meaning, don't add any that are not there).
~ Find out where the scene ends (emotionally), and work backwards. Don't play the end at the beginning, and make sure you have somewhere to go with the scene (is there an arc, or is it more of a crescendo/build?).
~ Your eye-line is crucial to a good on-camera audition. Make sure your targets (who you are talking to/where your eyes are focused) are well defined. And keep your targets placed out in front of you, so your eyes stay visible to the lens.
~ Before your audition, put yourself on tape 10-15 times. Tape and review. What do you see? Analyze and adjust. Prepare, prepare, prepare.
~ It's not about booking the role. It's about making a fan out of the casting director and everyone else in the room.
Thanks for reading, and we hope to work with you soon. Our next class, Craft, Character, Action starts on October 28. We would love to see you there. And, for the rest of October, we are continuing out Monday night Actor Workouts – $20 for a physical jumpstart into monologues, scene study, and relating to your partner. Our next workout is October 06.
~ David