Now is a perfect time to be developing the tools in your Actor's Toolkit, safely from home.
That includes working on your VOICE.
Whether you are at the beginning of your actor's training or a seasoned professional, we are all life-long learners as artists, and taking care of your instrument today will put you in great shape for the work to come, whether that work is an online class, a virtual staged reading, a Zoom meeting, or the in-person work that we all look forward to getting back to.
EARLY BIRD PRICING AVAILABLE THROUGH THE END OF JULY ONLY!
AGE REQUIREMENT: 16.
START DATE: Sunday, August 09, 12pm-2pm.
ZOOM MEETINGS: Weekly, for 4 weeks.
This class will give you practical tools to understand how the voice works so that you can make it work for you. We will explore exercises that integrate the body, breath, mind, and voice, creating specific awareness of the physical nature of the voice, and then we will apply these tools to spoken text. An overview of basic vocal health practices will connect with specific exercises and tools that can be used for warming up, cooling down, and everyday maintenance and strengthening of the voice. We will engage in discussions as a group about various vocal qualities and their impact (intentional or not) on the listener, and we will explore how making specific vocal choices can deepen your character work.
To fully participate in this class, students will need:
–a computer or tablet with a built-in camera and microphone
–Internet access
–a free Zoom account (we will be using Zoom to meet for our classes)
–space to sit or lie on the floor (the size of a yoga mat will do)
–space that allows you to use your voice with a certain amount of freedom (meaning: a space where you have permission to make sounds, sometimes loud sounds, sometimes weird sounds)
This class is physical in nature, so wear comfortable clothes that allow for physical freedom.
About The Instructor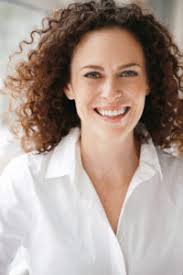 Meg McLynn is an actor, vocalist, and teaching artist who has been seen on stages and screens throughout North America. Local acting credits include roles with Seattle Shakespeare Company, Book-It Rep, Seattle Symphony, ArtsWest, Seattle Opera, Seattle Public Theatre, Washington Ensemble Theatre, Theatre22, and 14/48: TWQTF, as well as the feature films "Different Drummers", "7 Minutes", and "Colton".
Having studied voice and speech for 7 years under renowned voice teacher Kristin Linklater, Meg now works with students to help them take ownership of their wonderfully unique voices. She teaches Voice and Speech at Cornish College of the Arts, and she serves as a vocal coach with Jack Straw Studios. Meg teaches the Core Curriculum at Freehold Theatre Lab, in addition to teaching their Voice and Text classes. She has assisted with voice training at Columbia Business School and World Leaders Forum in New York City.
Meg is a member of the Seattle-based vocal groups, Sugartime Trio and Blue Plate Special. As a concert soloist, she performs the songbooks of Patsy Cline, Judy Garland, and Carly Simon with Purple Phoenix Productions, and she has been an Anthem Singer for the Seattle Seahawks.