Mighty Tripod Acting Studio is thrilled to host Ashley Jackson for her seminar, Thriving in Los Angeles!
WHAT:
An informational seminar with Q & A for actors moving (or considering) a career move to Los Angeles with special guest, Ashley Jackson. 1 Hour Seminar + 30 Minute Q & A. Appropriate for actors age 13+, and parents are encouraged to attend.
WHY:
The on-camera acting industry is probably the most competitive field you can get into, and Los Angeles offers incredible opportunities, but can also be overwhelming if you are unprepared for the journey. This seminar is designed to help actors prepare for their time in the LA area.
REGISTER:
At the bottom of this page.
MORE INFORMATION:

In this seminar Ashley will be speaking about how new actors can use their knowledge they've learned in Seattle in order to have a successful first year in LA.
Growing up in University Place, WA, (suburb of Tacoma), I was able to create a lane for myself by working in production as well as acting. Throughout my time in WA, I worked with various productions like Grey's Anatomy and The Librarians. – Ashley Jackson
The seminar will also cover what to do before moving to Los Angeles and who to connect with in Seattle and in LA for a successful transition.
Since moving to LA, I've had many actors from the Pacific Northwest reach out to me about how I've made the move and what I've done to remain in LA. – Ashley Jackson
What will students walk away with?
A deeper understanding of the film industry in Seattle and in LA. Also, how to prepare to move from a smaller film market to a larger film market.
INSTRUCTOR BIO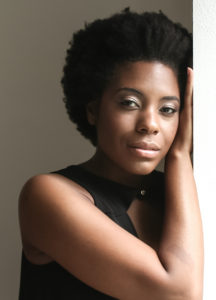 Originally from University Place, Washington, Ashley Noelle Jackson attended Catawba College in Salisbury, North Carolina, earning her Bachelor's Degree in Theatre Arts in 2013.
Since then, she's performed as Mercy Jones on the TV show, The Librarians, formerly on the TNT Network. Also, Ashley landed a principal role in a Credit Sesame Commercial, which was featured regionally throughout the United States during the Super Bowl in 2018.
In 2018, Ashley decided to pack up her car and move to Los Angeles, which proved to be an enlightening experience. Within months, she secured an agent and booked the AT&T campaign, Kings of Style, featuring A$AP Rocky and Dapper Dan.
Ashley's greatest passion is helping other film professionals reach their fullest potential. She speaks professionally throughout the United States about her acting journey in hopes to encourage the next generation of actors and film artists to achieve their dreams.
Now, she is currently writing a book affectionately named,Love Sister. In the book, she talks about her life journey as well as shares all of the advice her oldest sister, Leslie Harris, gave to her throughout the years. The release date for Love Sister is April 27th, 2020, which is her oldest sister's birthday.