Acting Workshop for Young Actors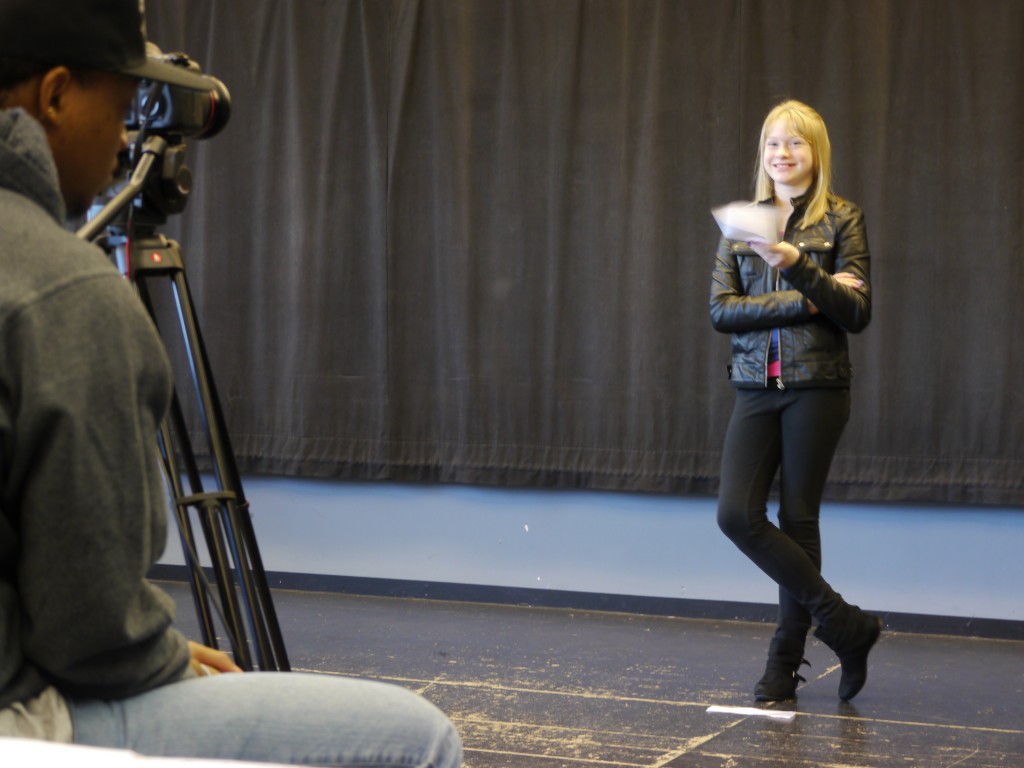 We recently offered a one-day workshop for young actors (11 – 18 years old), and it was tremendous. The emphasis was acting in front of the camera.
The workshop was taught by Angela DiMarco and Tony Doupe'. I assisted for a few hours, but let them do the majority of the instruction.
During the workshop, the students warmed up with an improv game, then worked on commercial cold reads, prepared monologues, and scene work.
This was another installation of the Mighty Tripod Workshop series, and it was by far the most successful, with 14 students coming down to Theatre Puget Sound at the Seattle Center and battling traffic and lousy parking so they could work their craft with us.
Testimonials:
"The class yesterday was amazing. I learned so much, and to be taught by such talent truly inspired me even more. I can't wait for another class"
~ Megan Olson
"Hi Angela (and Tony!),  I just wanted to say I am so, so grateful for Mighty Tripod!  I love that your youth classes include the parents.  While I know Megan learned a ton yesterday, it was also nice to see what she is learning so I can support her at home. Kids just can't navigate this business without their parents but it isn't always easy to find the necessary resources; the information you gave during the class yesterday has given us a foundation to build upon. You did a wonderful job arranging the curriculum of the class, keeping to the schedule, (not always easy to do with a room full of kids!) and staying on task, filling the day with very useful content. Thank you for providing a safe and fun environment for the kids to do some real learning."
~ Elaine Olson (parent)
Here is great video taken from the workshop:
[youtube url="https://youtu.be/IYe1_yb_CYw"]
"You kept the kids on their toes and fueled their energy levels with your own genuine enthusiasm. What an incredible opportunity for these young people to learn from such an experienced and successful team. As a parent, I truly appreciate the wide range of topic covered. We are so glad we found you"
~ Carol Clarence (parent)

"We thought it was a great class. Probably one of the most informative and practical classes we've attended."
~ Laurie Breidenbach-Forslund (parent)
Thanks for reading! Keep creating, stay inspired, and be mighty.
~ David S. Hogan