Acting for the Camera 1 (May/June)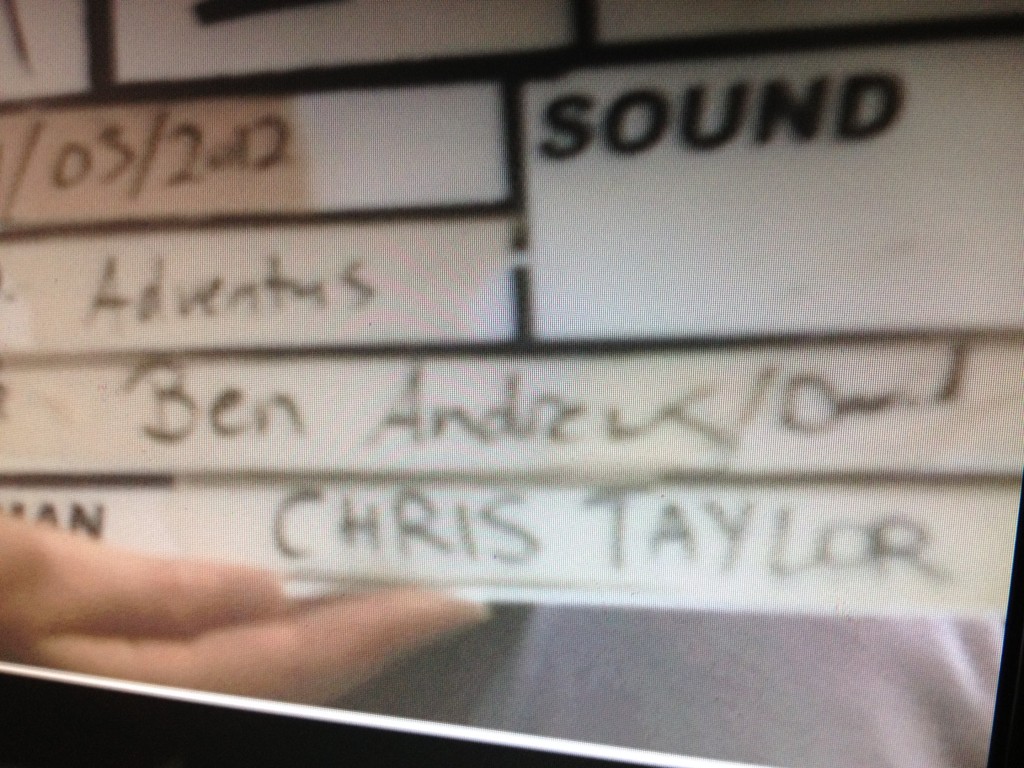 Our Acting for the Camera 1 course is coming right up!
Our curriculum includes:
Technique.
An introduction to acting in front of a camera.
Scene study.
Acting in commercials.
Cold reading.
Auditioning.
The business of acting.
Students are sent their footage (not for a demo reel) via private YouTube link, so they can review their work between classes and refine their technique.
This is a fun, dynamic, and well rounded course designed for actors who are just getting started, or who are moving from the stage to the screen. This is also a class which can be taken more than once, as the material can be slightly tailored to accommodate and challenge more experienced students.
This course is taught by Tony Doupe' and David S. Hogan.
[toggle_framed title="Instructor Bio, Tony Doupe'" variation="copper"]
Tony Doupe'

CLICK for Link to Acting Reel.
Tony Doupé, is a SAG-AFTRA actor with an MFA from California Institute of the Arts.  An actor for over 20 years, recent credits include a supporting role in the feature film, Eden, starring Beau Bridges and the role of "Walt" in Ira Finkelstein's Christmas with Eliot Gould and David DeLuise, directed by Sue Corcoran. Tony co-starred as "Lynch" in the feature film The River Sorrow, with Ray Liota and Christian Slater, presented at the 2011 Cannes Film Festival.
He has a leading role in the feature film The Off Hours written and directed by Megan Griffiths, recently seen at the 2011 Sundance Film Festival and the 2011 Seattle International Film Festival. The 2012 Sundance Film Festival will introduce his film Safety Not Guaranteed starring Kirsten Bell and Aubrey Plaza.
He has been a guest star for the TV series Leverage starring Timothy Hutton and is the lead in the feature film Frayed released by Lion's Gate. Tony had supporting roles on numerous feature films including The Ring, starring Naomi Watts and Life or Something like It, starring Angelina Jolie. His television career is significant with roles in Northern Exposure, Grimm, Unsolved Mysteries, and The Fugitive.
A popular featured commercial actor, his many credits include spots in Pizza Hut, Microsoft, Tractor Supply, Lowes Hardware, The Seattle Mariners and Rodda Paint. Tony has been teaching and coaching actors for fourteen years both privately and at the college level. For more credit information, please visit his IMDB page.
[/toggle_framed]
[toggle_framed title="Instructor Bio, David S. Hogan" variation="copper"]
David S. Hogan
CLICK for link to acting reel.
David S. Hogan is an actor (SAG-AFTRA, AEA), teacher, producer, and director. His work has been seen on many Seattle stages, including Book-It Repertory Theatre, Seattle Shakespeare Company, The Seattle Opera, Seattle Repertory Theatre, and more.
In 2011, he shot Thunderballs, Shadowed, and All My Presidents. In 2012, he made his network television debut on NBC's Grimm. Additionally in 2012, he shot Bigfoot directed by Bruce Davison and starring Danny Bonaduce, A Bit of Bad Luck, starring Cary Elwes, five short films, and his first web series pilot (written by David S. Hogan and Angela DiMarco), The New Jack.
David has been working as an acting coach and professional consultant since 2008. He has studied with John Jacobsen (direct line to Uta Hagen), Tom Todoroff (direct line to Stella Adler), Jessica Marlowe Goldstein (direct line to Leonid Anisimov), Nike Imoru, and Steven Anderson, to name a few.
He maintains a blog and two Facebook Groups dedicated to the craft of acting and the advancement of the northwest film and television actor. In June of 2012, he and his wife, Angela DiMarco, founded Mighty Tripod Productions, a film production and educational outreach company.
David is a three time winner of the Seattle Times Footlight Award for Stellar Acting (2002 and 2009).
More information about David can be found on his website.
[/toggle_framed]
Register for the class today:

Oops! We could not locate your form.