The Business of Acting at Seattle Film Summit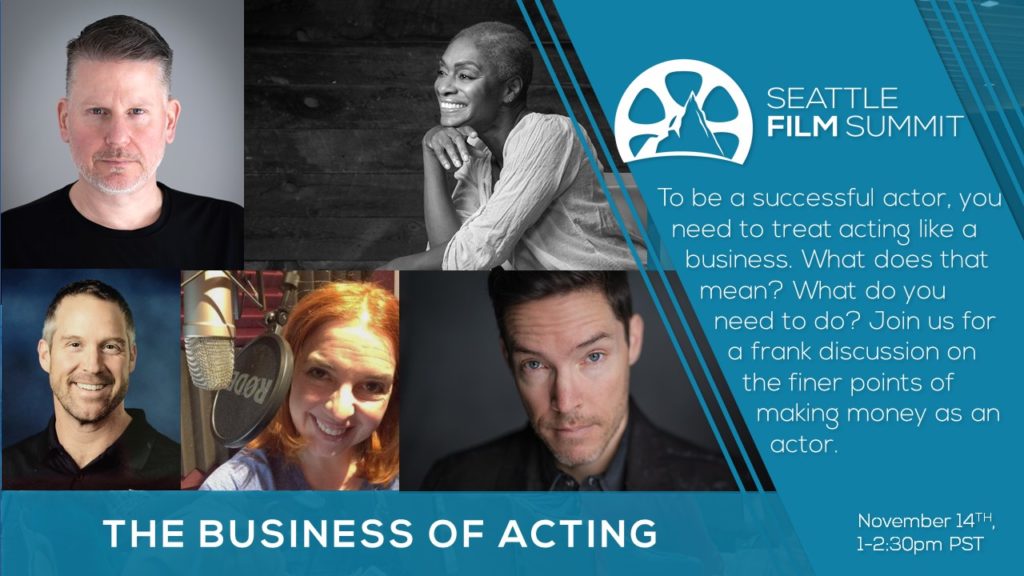 Join David this Saturday, November 14, at 1pm PST for The Business of Acting panel at Seattle Film Summit.
Here are the official details from modeerator, Jason Connelly:
To be a successful actor, you need to treat acting like a business. What does that mean? Join us and find out!
Topic- THE BUSINESS OF ACTING
When- Saturday, November 14, 1:00 – 2:30 P.M. (Pacific Time)
With a powerhouse group of panelists:
Nike Imoru Casting
(All Those Small Things)
Gordon Adams
(Big Fish NW Talent)
David S Hogan
(Grimm, Z Nation)
With words from
Shana Pennington-Baird
of the
I hope to see you at the Summit!
If you can't make this panel, but you still want to learn about The Business of the Acting Business,
enroll in my seminar
which will be held next week!