Paralytic in SIFF and More News!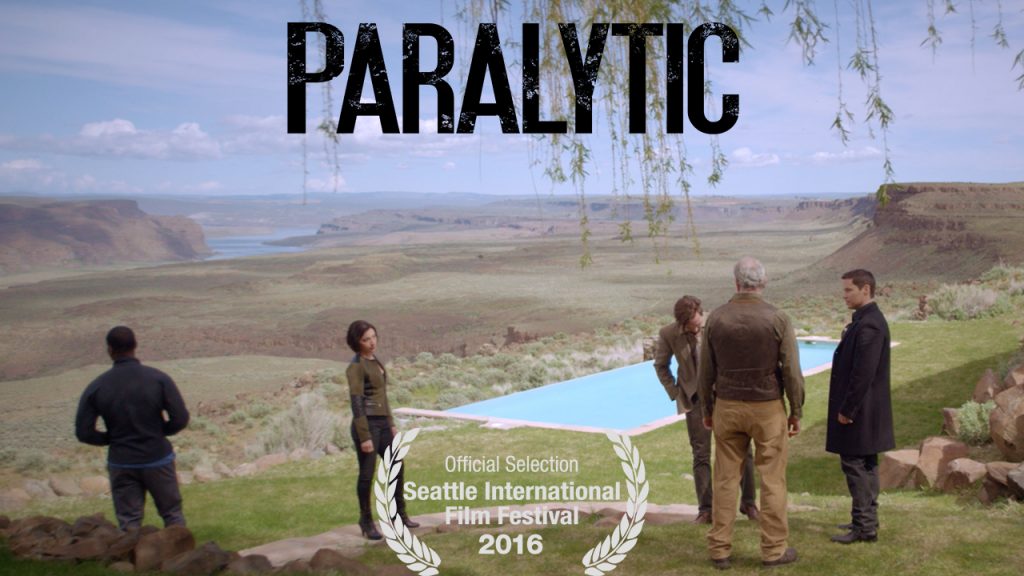 We are thrilled to announce that our first feature film as producers, Paralytic directed by Joey Johnson, will have its World Premiere at the 2016 Seattle International Film Festival. We had our Cast and Crew Screening a few days back, and Paralytic looks great up there on the big screen and in surround sound! The film screens twice, and we hope you can join us for the celebration on June 3 or June 7 at SIFF Cinema Uptown. Heck, come to both! Grab your tickets at the bottom of this post. But first, read on!
Paralytic is already starting to get some buzz, and we are grateful to the B-Town Blog and The White Center Blog for their preview coverage of our film. David and Angela were also recently interviewed by the West Seattle Herald, and we look forward to sharing that with you when it goes to print!
In other news, David recently signed on as producer and casting director of The Lunchbox Brigade, in collaboration with Evil Slave, Abundant Productions, and The Nerd Chronicles. The film was the 2015 winner of the Evil Slave Best Screenplay Award, and will begin filming on May 20, 2016 in Seattle, WA. The story is wonderful and the cast is amazing. The Lunchbox Brigade will premiere at 2016 HollyShorts this August. We would like to thank Media INC for the wonderful writeup.
Media INC gets another mention for it's recent article, Washington State's Most Influential Women in Film, TV, and Media, which featured our own Angela DiMarco! I know that Angela was honored to be on this list, and I am exceedingly proud of her for all she is doing for our region as a filmmaker, actor, and educator.