Watch The Lunchbox Brigade!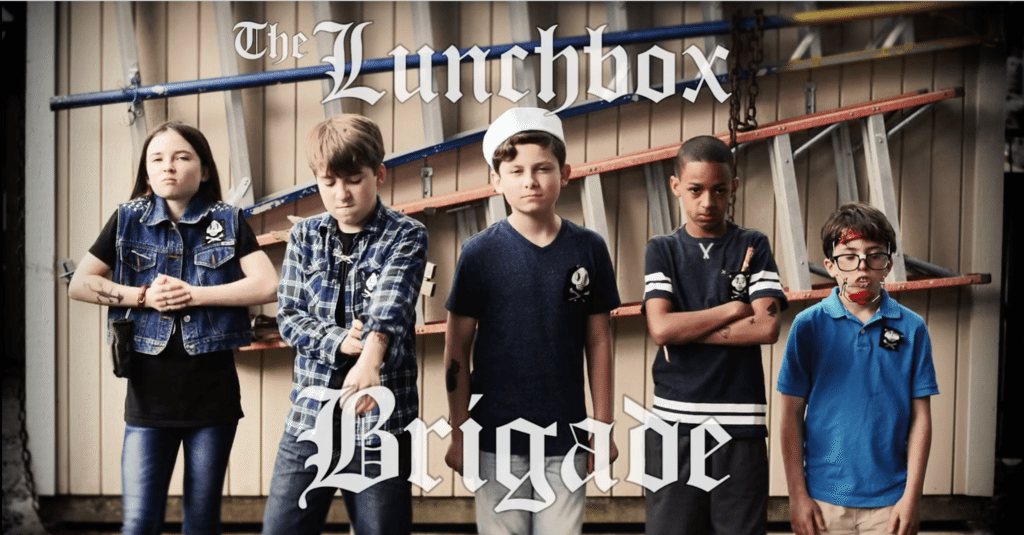 Last year, with an amazing team of actors, filmmakers, and crew, we cast and helped to produce the 2015 HollyShorts Film Festival Screenplay Contest Winner, The Lunchbox Brigade. The film turned out to be a great success, with some of the cast landing management deals in Los Angeles, CA. The film now has a life on the Internet, and we are thrilled to share it here.
One of the reasons we founded Mighty Tripod Productions and Mighty Tripod Acting Studio, was to educate younger actors in our region, and with The Lunchbox Brigade, 6 mighty actors got to flex their talent, while earning professional experience on a film set. Another reason MTP launched was to create compelling content for the screen, and to collaborate with filmmakers in our market, and beyond. Thanks to the partnership with HollyShorts Film Festival, made possible by our friend and collaborator, Ben Andrews, we are practicing what we preach.
"It's truly an honor to see our dreams becoming a reality, having our esteemed HollyShorts Screenplay competition winner Kyle Thiele get his short made via our partners Evil Slave, Abundant Productions and Mighty Tripod Productions along with Shoreline Community College's Filmmaking Department," said Theo Dumont and Daniel Sol, HollyShorts co-founders. "This alliance truly signifies the new pathway between the Pacific Northwest and Hollywood, a bridge that creates incredible opportunities across the board for filmmakers everywhere and we are delighted to be involved." – Read the article here.
Just over a week ago, we wrapped principal photography on The Son, The Father, which is the 2016 HollyShorts Film Festival Screenplay Contest Winner. Casting by David Hogan, and Angela DiMarco (both who also had a hand in producing), this film was an absolute pleasure to work on, with an amazing cast, and powerful direction from Writer/Director, Lukas Hassel, and produced by many of the team from 2016 (Lorraine Montez, Ben Andrews, Marissa Fujimoto, MTP, and Ryan Wagenhauser). As with The Lunchbox Brigade, The Son, The Father will screen this summer in Los Angeles at Grauman's Chinese Theatre. We are very proud to have been a part of these films, and we look forward to seeing some of you at HollyShorts 2017!
Now, enjoy The Lunchbox Brigade!