WHAT: Working Actor Intensive
WHEN: Sunday, June 14, 11am-4pm
WHERE: 6535 5th Place South, Seattle, WA 98108
LEVELS: All
AGES: 13+
INSTRUCTORS: David S. Hogan and Angela DiMarco
MAX ENROLLMENT: 20. We expect to sell out of both intensives.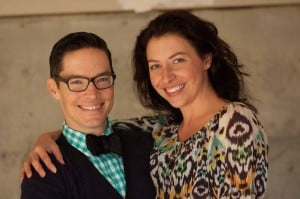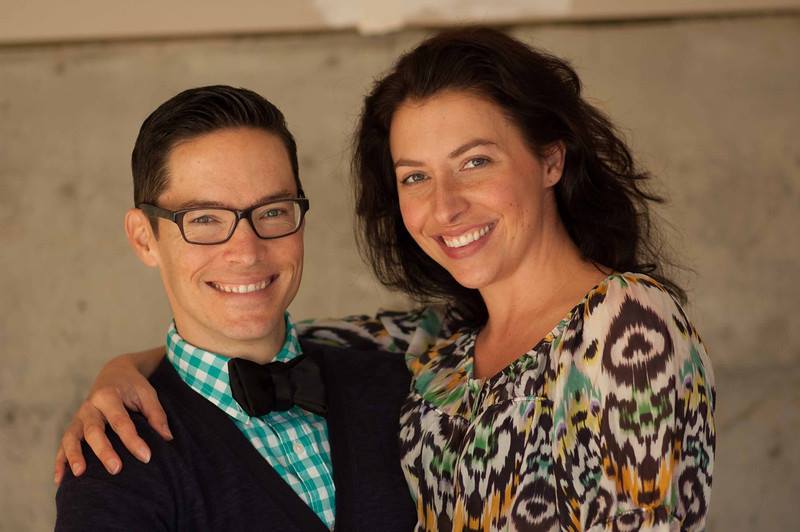 Okay! So, I am sure you heard about or attended our intensive all about mastering your audition, right?….Well, with this intensive we take you out of the audition room and into the world of the production, teaching you what to expect, how to behave, what to avoid, and how to excel!
[box type="info"] Special offer! Register for both intensives and save $25! Just add the word "summer" when you checkout![/box]
A working production set can be an overwhelming and confusing environment for the actor, and this workshop will demystify the whole adventure, so you know what to expect, who's who, and how to prepare for your time on the job.
We will also teach you how to dig deeper into your script analysis technique, so you can go beyond what you did during your audition.
Learning the difference between a co-star role on TV, a background artist in a commercial, and a lead in an independent feature film is important for the northwest actor, as each job will have its own unique challenges. In this intensive we will teach you how each booking is different, and how to prepare for each kind of job.
This intensive will be taught by MTP founders David S. Hogan and Angela DiMarco, working actors who have been plying their craft in the Pacific Northwest entertainment industry for many years. Our experiences have taught us so much over the past 20+ years, and we look forward to sharing that knowledge with you.
[learn_more caption="Instructor Bios"] David S. Hogan Founder, Director of Education. David is an actor, teacher, producer, and director. His career began in the theatre, and his work has been seen on many Seattle stages, including Book-It Repertory Theatre, Seattle Shakespeare Company, The Seattle Opera, Seattle Repertory Theatre, and more. As an actor, he is classically trained, and his resume' boasts many colossal roles from Shakespeare's canon: Mark Antony (Julius Caesar), Leontes (A Winter's Tale), Caliban (The Tempest), Cassius (Julius Caesar), and King Henry (Henry V). His work in the theatre is celebrated, he is a three time winner of the Seattle Times Footlight Award for Stellar Acting (2002, 2009, and 2012). He also received the 2012 Gypsy Rose Lee Award for excellence in acting. He also works steadily in front of the camera, recently wapping Paralytic, his first feature film as an actor/producer. Since pursuing on-camera work in earnest in 2011, he has booked roles in short film, feature films, commercials, corporate videos, and television. David has been working as an acting coach and professional consultant since 2010. He has studied with John Jacobsen (direct line to Uta Hagen), Tom Todoroff (direct line to Stella Adler), Jessica Marlowe Goldstein (direct line to Leonid Anisimov), Nike Imoru, Steven Anderson, and David Strasberg to name a few. Film and TV Highlights Include: Z Nation, Paralytic, The Device, The Maury Island Incident, and NBC's Grimm. More information about David can be found on his website and IMDb.
Angela DiMarco
Founder, Director of Youth Education. Angela was born and raised in Seattle, Washington. She was cast in her first feature film, Waiting for the Light (starring Shirley MacLaine and Teri Garr), when she was ten years old. Still a student at Summit K-12 Alternative School of the Arts, she continued training and performing – in local commercials, voice-overs, and on the stage. She attended Otterbein College, where she studied in the BFA program. She then moved to Los Angeles where she competed in IMTA (International Modeling and Talent Association) and received the award for Best Comedic Performance. While is Los Angeles she met Sven Pape, who would later direct her in the horror feature film, Hollywood Kills (starring Dominic Keating). Angela began to teach and direct young actors in Los Angeles, creating new material for the actors to perform on stage, and working with original scenes to film for their reels. In 1999, she moved back to Seattle and continued to teach young actors in the Northwest. Angela has worked steadily as a stage and film actress for over 20 years. Appearing at The Seattle Repertory Theatre, Intiman Playhouse, Village Theatre, Seattle Shakespeare Company, and more, garnering praise from peers, the press, and receiving three Gregory Award Nominations: 2010-2012. Having been a child actor herself, she knows the struggles and fears that come with the territory. She hopes to share her own experiences to help the up and coming actors in the NW succeed. Recent Highlights Include: Paralytic; The Device, a NW feature film from The October People. Additionally, you can see Angela as Rosie Finkelstein in the feature Ira Finkelstein's Christmas (starring Elliott Gould). Ira Finkelstein's Christmas placed in the Top 10 best of SIFF 2012 (Seattle International Film Festival). Ira was also the 2012 Winner of IFFF (International Family Film Festival). In January of 2013, she was in the film, By God's Grace with Cameron Deane Stewart. Here is a link to her website and to her IMDB page.[/learn_more]
In this intensive you will learn:
– How to interpret an industry standard callsheet
– How to stay confident and in the zone on the set
– Who's who on the crew
– How to go deeper in your script analysis
– Tools for character development
– How to prepare for your day on set, no matter the assignment
– How to avoid common mistakes on set
Join us for this intensive by purchasing a ticket below.