REGISTRATION IS CLOSED. SUBSCRIBE TO OUR SITE TO STAY UPDATED ABOUT GREAT EVENTS JUST LIKE THIS ONE.
Mighty Tripod Acting Studio is thrilled to bring ANoelle back for a discussion about how to succeed in the Los Angeles entertainment industry.
Join us for this FREE virtual event/open house and get to know our new studio and our fantastic guest!
Thriving in LA: Virtual Edition!
With Covid-19, there are many changes happening in the film industry in Hollywood. Now, don't worry, I have all the information you need to make the move to Los Angeles, even if it's from the comfort of your home. We will go through the following:
How to make your self-tapes pop! 

How to connect with Casting directors, agents, and managers. 

What to do now during quarantine. 
Just because you are at home, doesn't mean you can't thrive in your career. Join me for 90 minutes for this presentation. Feel free to come with questions as well.
ANoelle Bio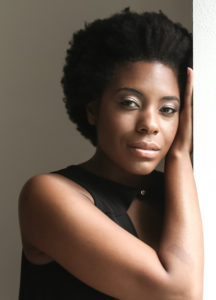 Originally from University Place, Washington, ANoelle (Ashley Noelle Jackson) attended Catawba College in Salisbury, North Carolina, earning her Bachelor's Degree in Theatre Arts in 2013.   
Since then, she's performed as Mercy Jones on the TV show, The Librarians, formerly on the TNT Network. Also, Ashley landed a principal role in the Credit Sesame Commercial, which was featured regionally throughout the United States during the Superbowl in 2018. 
In 2018, Ashley decided to pack up her car and move to Los Angeles, which proved to be an enlightening experience. Within months, she secured an agent and booked the AT&T campaign, Kings of Style, featuring A$AP Rocky and Dapper Dan. 
Ashley's greatest passion is helping other film professionals reach their fullest potential. She speaks professionally throughout the United States about her acting journey in hopes to encourage the next generation of actors and film artists to achieve their dreams. 
Now, she is currently writing a book affectionately named,  Love Sister. In the book, she talks about her life journey as well as shares all of the advice her oldest sister, Leslie Harris, gave to her throughout the years. 
REGISTRATION IS CLOSED. SUBSCRIBE TO OUR SITE TO STAY UPDATED ABOUT GREAT EVENTS JUST LIKE THIS ONE.