PRICE: $75
AGES: 16+
LEVELS: ALL
We are thrilled to host our dear friend, Meg McLynn, who is also an incredible performer and instructor. As on on-camera actor, your voice is extremely important – its quality, tone, power, flexibility and health, all affect how you are perceived in your life, and in your work. Don't miss this opportunity at the studio to learn how to develop and strengthen one of your primary assets as a performer.
It's the day of the audition, and you are ready! You hit the gym and have carefully chosen your outfit, your hair is perfectly styled, you've worked on your sides and are excited to get into the room. And then you get ready to slate—and your mouth is bone dry. Or your voice cracks. Or a strange little laugh emerges. You were so prepared on so many levels, but you didn't know how to prepare your voice. And now you feel thrown! 
Voice is one of the actor's greatest tools, but it is often overlooked when we are prepping for the audition or the booking. Knowing how to prepare your voice for anything that might happen in the room will give you more confidence, both in your ability to nail the audition and also in the dynamics you can bring to your characters when you book the role.
This workshop will give you practical tools to understand how the voice works so that you can make it work for you. We will develop a basic warm-up practice that involves body, breath, mind, and voice, creating specific awareness of the physical nature of the voice, and then we will apply these tools to some brief spoken text. We will have a discussion touching on voice for camera versus voice for stage, as well as an overview of basic vocal health practices.
This workshop is physical in nature, so come prepared to move!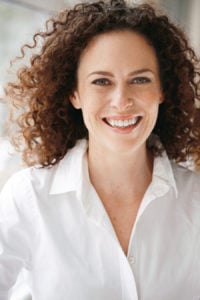 INSTRUCTOR BIO
Meg McLynn is an actor, vocalist, and teaching artist who has been seen on stages and screens throughout North America. Local acting credits include roles with Seattle Shakespeare Company, Book-It Rep, Seattle Symphony, ArtsWest, Seattle Opera, Seattle Public Theatre, Washington Ensemble Theatre, Theatre22, and 14/48: TWQTF, as well as the feature films "Different Drummers", "7 Minutes", and "Colton".
Having studied voice and speech for 7 years under renowned voice teacher Kristin Linklater, Meg now works with students to help them take ownership of their wonderfully unique voices. She teaches Voice and Speech at Cornish College of the Arts, and she serves as a vocal coach with Jack Straw Studios. Meg teaches the Core Curriculum at Freehold Theatre Lab, in addition to teaching their Voice and Text classes. She has assisted with voice training at Columbia Business School and World Leaders Forum in New York City.
Meg is a member of the Seattle-based vocal groups, Sugartime Trio and Blue Plate Special. As a concert soloist, she performs the songbooks of Patsy Cline, Judy Garland, and Carly Simon with Purple Phoenix Productions, and she has been an Anthem Singer for the Seattle Seahawks.