---
This is our advanced acting for the camera course for actors (16 years and up). You must have taken Camera 2 or an intermediate-advanced course with us, or have significant training or experience, or instructor approval to be admitted to this session. If you have questions, please don't hesitate to contact us. Seriously. Reach out. Send us an Email or give us a call.
During this course, we will take scene study and audition technique to the next level, challenging students to go deeper in their work.
Cameras are used in class, and students receive access to all footage filmed.* 
*Students must bring an SDHC (mini) Memory Card to each class.
AGE: 16+ (younger actors with instructor approval – please contact us).
DATES: February 8 – March 7, 2016. Course runs for five consecutive Monday evenings.
TIMES: Classes are from 7:00pm – 10:00pm.
LEVELS: Advanced. If you have not taken Camera 2, please contact us.
INSTRUCTORS: David S. Hogan and Angela DiMarco, Founders.
PRICE: $300 (Early Bird) – $350 (Regular Price).
MAX ENROLLMENT: 14
REGISTER: At the bottom of this page.
---
What the Course Covers:


Advanced Scene Study
Advanced Audition Technique (for TV and Film)
Getting Out of Your Head
Connecting to the Body
Improvisation
Character Building
---
Testimonial: 
"This is a very beneficial team to study with. Awesome folks. If you're a seasoned actor or a newbie, you can take something substantial away. Whether it is refreshing on breaking down a script, some technical camera aspects, chatting about the business or, most importantly, character building then you're going to the right place. It's a healthy mix of renew, revitalize and connect. I've also had great networking through the class. Lastly, they recognize that one approach doesn't work for all actors, (but will offer great approaches) they just want to see and get the best out of you. Looking forward to taking more." – Amanda Yeoman Brooke
[button link="https://mightytripod.com/testimonials/" type="big" color="green"] Read more testimonials![/button]
---
Meet the Instructors: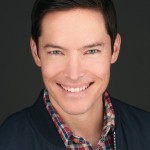 David has been acting professionally in Seattle since 2000, and his work is critically acclaimed (David is a three time winner of the Seattle Times Footlight Award for Stellar Acting – 2002, 2009, and 2012. He also received the 2012 Gypsy Rose Lee Award). His work in front of the camera began in earnest in 2010, and since then he has worked frequently in each medium (film, TV, corporate, commercial). David began his training at Seattle University, where he developed his skills as a physical performer and comic actor, working in masque, and on broad, farcical plays. While in college, he also discovered the joy of performing Shakespeare. Since graduation, he has continued his training, working with a host of exceptional teachers, learning about the craft and exploring performance and character development though a variety of techniques (Meisner, Method, Viewpoints, Suzuki, Classical Text Work). Credits Include: Paralytic, Z Nation, The Device, Force Play, Deadline, Booked, A Bit of Bad Luck starring Cary Elwes, The Maury Island Incident, and Trauma. He is a passionate advocate for the northwest actor, and his dedication to the craft and elevation of the Seattle film actor is unparalleled. As a producer with Angela DiMarco, they have recently wrapped production on the feature film, Paralytic.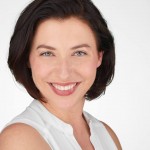 Angela was born and raised in Seattle, Washington. She started in professional Theatre as a child and fell in love with performing. She was cast in her first feature film, Waiting for the Light (starring Shirley MacLaine) when she was 10 years old. She then went on to study Comedia Del Arte, improv, and soon started teaching others. Since then, she has become a full-time teaching and performing artist in Los Angeles and the NW. Angela not only has a passion for performing but also for working with children. Having been a child actor, Angela enjoys helping guide young artists on their creative journey. She has taught and volunteered at out-reach programs for at-risk teens. She also prides herself in her annual short film production with Explorer West Middle-School students. When she is not teaching or on screen, Angela performs with the Seattle Repertory, Village Theatre, Intiman, Seattle Public Theater and more. She is humbled to be a consecutive three time Gregory Award nominee. Cedits Include: the feature films Hollywood Kills, Switchmas, The Device, By Gods Grace, Brides To Be, and Paralytic.