PRICES: $325 – $375. Early bird prices available for the first two weeks of sales.
AGES: 16 years +.
REGISTER: At the bottom of this page.
DATES: Monday, July 03 – June 31. Five Monday nights. 6:30pm – 9:30pm.
MAX ENROLLMENT: 10 Students.
This course is for students who have taken Camera 1, and for those with some experience in front of the camera. While Camera 1 covered auditioning, Camera 2 will focus on increasing your callback rate, refining your script analysis techniques, teaching on-camera techniques, and more.
During the 5 weeks, students will work on challenging scenes (audition simulation and partner work), and some commercial/corporate copy. Camera 2 will also focus on video-submissions (which are becoming an industry standard). Self-taped videos will be reviewed, and we will give feedback to each student, teaching them how to make professional looking videos, filled with strong acting choices.
As always, we send students home with video footage (on a flash card), so they can watch, learn and grow. Cameras are used in every class, and students receive access to all footage filmed.*  *Please bring a 8GB Class 10 SDHC flash memory card to class. We will also have them for sale for $10.
MEET THE INSTRUCTORS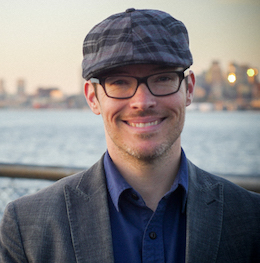 David has been acting professionally in Seattle since 2000, and his work is critically acclaimed (David is a three time winner of the Seattle Times Footlight Award for Stellar Acting – 2002, 2009, and 2012. He also received the 2012 Gypsy Rose Lee Award). His work in front of the camera began in earnest in 2010, and since then he has worked frequently in the medium. David began his training at Seattle University, where he developed his skills as a physical performer and comic actor, working in masque, and on broad, farcical plays. When in college, he also discovered the joy of performing Shakespeare. Since graduation, he has continued his training, working with a host of other exceptional teachers, learning about the craft and exploring performance and character development though a variety of techniques (Meisner, Method, Viewpoints, Suzuki, Classical Text Work). Recent credits include: Bad Samaritan starring David Tennant, Paralytic, Z Nation, The Scottish Play, Drowned World, Chronoception, The Device, Super Secret, A Bit of Bad Luck starring Cary Elwes. He is a passionate advocate for the northwest actor, and his dedication to the craft and elevation of the Seattle film actor is unparalleled. As a producer with Angela DiMarco, they have recently wrapped production on the feature film, Paralytic.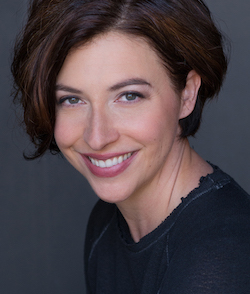 Angela was born and raised in Seattle, Washington. She started in professional Theatre as a child and fell in love with performing. She was cast in her first feature film, Waiting for the Light (starring Shirley MacLaine) when she was 10 years old. She then went on to study Commedia Dell'Arte, improv, and soon started teaching others. Since then, she has become a full-time teaching and performing artist in Los Angeles and the NW. Angela not only has a passion for performing but also for working with children. Having been a child actor, Angela enjoys helping guide young artists on their creative journey. She has taught and volunteered at out-reach programs for at-risk teens. She also prides herself in her annual short film production with Explorer West Middle-School students. When she is not teaching or on screen, Angela performs with the Seattle Repertory, Village Theatre, Intiman, Seattle Public Theater and more. She is humbled to be a consecutive three time Gregory Award nominee. Credits Include: the feature films Hollywood Kills, Switchmas, The Device, By Gods Grace, Brides To Be, and Paralytic
The Industry is always changing, so it's only natural that the market changes along with it. We teach students how to stay informed and current in the NW. Seattle is a smaller market, but NW actors are still competing with LA actors. At Mighty Tripod Acting Studio, David and Angela stay connected to current Industry trends, and have built relationships with all of the area's casting directors and talent agents. We are also producers and working actors, so we can share the wisdom gleaned from our experiences as we travel along the Actor's Path.
We look forward to seeing you in class!