SELF-TAPE ACADEMY ONLINE
April 6 @ 7:00 pm

-

May 4 @ 7:30 pm

$199.99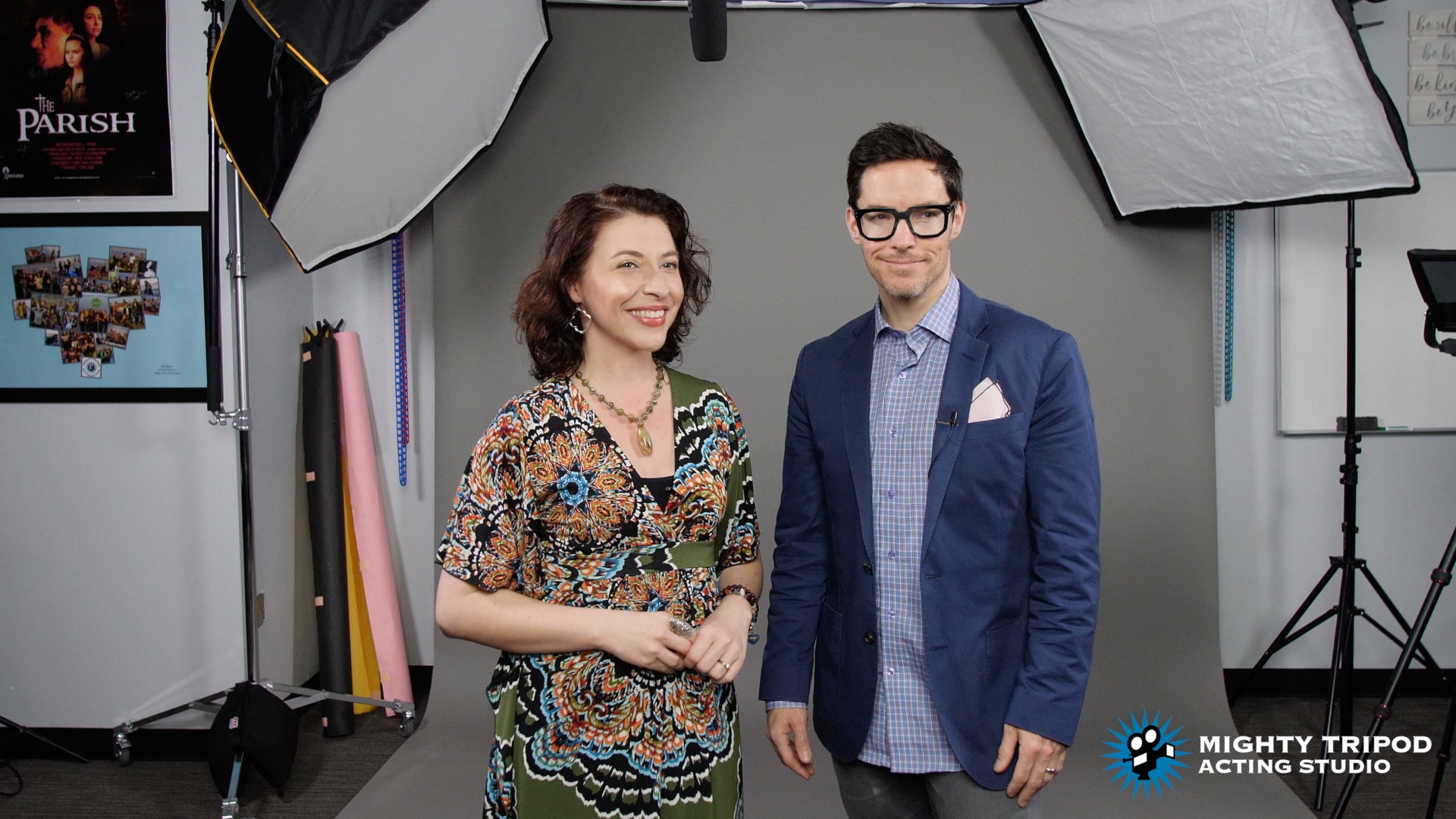 Regular price = $299
***Enroll Now and Save $100***
Have you ever wondered if your self-tapes were up to industry standards?
Do you want to learn how to make your auditions from home stand out with stellar lighting, audio, and acting choices?
Do you want tips and tricks from actors/producers working right now in the film/TV/commercial market?
If you answered yes to any of these questions, then this academy is for you. Enroll now, and set yourself up for success when the biz picks back up this summer!
5-Week,

Interactive

Program.
– Weekly Virtual Meetings via ZOOM PLATFORM (this is a free app).
– Virtual meetings are on Mondays, starting April 6, 6:30-7:00pm, and lasting 5 weeks (final meeting is 05/04).
Weekly assignments – you send us videos, we send back notes.
Virtual coaching appointments (to be scheduled) with Angela & David.
Levels: Intermediate+ (students should have some acting experience).
Ages: 14+
Start Date: April 06, 2020.
Dates, rates, and more info below!
LEARN ABOUT THE PROGRAM (watch the video below)
OVERVIEW
In this online course, you will learn how to master the self-tape audition. Hear me now, believe me later, self-taping is here to stay. In order to compete, you need to know how to execute outstanding self tapes from your home, even when you only have a narrow window of time to complete the task.
As actors, educators, and producers (we also cast and direct), our unique and informed perspectives will help you nail your next self-tape, and boost your confidence whenever you have an audition.
In this interactive course (virtual classes with the Zoom conference app & virtual private coaching with the instructors), you get one-on-one time with Angela and David. You will learn:
How to set up your space.
How to light your space.
Info about cameras, editing, and microphones.
What the industry expects.
How to slate like a pro.
How to execute amazing reads for commercial and theatrical auditions.
And much more.
TAKE A LOOK

INSIDE

THE PROGRAM (video below)
We can't wait to work with you and help you reach your goals!
~ Angela and David