About
Mighty Tripod Acting Studio was founded by David S. Hogan and Angela DiMarco in 2012. Since opening, they have quickly become a leading resource for all things actor training in the Pacific Northwest. The founders have an established a long standing relationship with local casting directors, talent agents, and other industry professionals. These connections help the studio grow and adapt to the ever-changing entertainment landscape.
At the studio, actors can learn audition techniques, the business of the business, script analysis, character development, how to become more confident in the work, and more. 5-week courses, one-day workshops, seminars, private actor coaching and career consulting are all part of the program at Mighty Tripod Acting Studio.
Our instructors are working actors – on stage and on screen – and you can read their bios on this page.
Our Training Methods
Our training is modern, but rooted in the teachings of Stanislavski and Meisner. Our instructors' teaching style pull from real world experience (50+ years of combined acting experience), and training from contemporary masters of the craft (Steven Anderson, David Strasberg, Dennis Krausnick).
Our primary focus is on teaching actors on-camera acting skills, but, since we firmly believe that "truthful acting" is at the heart of any performance, we also teach and coach actors who are more focused on working in the theatre.
The in-studio progression is a three-step series built for actors of all ages and experience levels. When we are not teaching in person, we offer Zoom-based courses like our acclaimed Self-Tape Academy Online.
We are committed to creating a positive, nurturing, dynamic, and challenging studio atmosphere that "meets actors where they are" in their acting journey. Our students rave about our curriculum, and, with guidance and encouragement, often reach then surpass their career goals.
I came back to Seattle after acting conservatory in New York.   I had taken Mighty Tripod Camera 2 before I left and while in New York I had an intuitive hit that Angela would be my mentor, teacher and coach when I got back.  In Camera 2 I could tell she was a master teacher, all around good person and the coach who could help me to my next stages as an artist.  I have taken a lot of acting classes, in Seattle and New York, and unique to Mighty Tripod:  Mighty Tripod students get acting gigs.  In other words, they work. 
In addition to career coaching, she has taken me up to higher levels of my craft than I knew were out there for me.  She did this through unrelenting positive attitude and master teaching of the craft of acting. 
I am a dedicated professional to my primary career to being a Doctor and I know what professionalism is: passion, dedication, follow-through, accountability.  Mighty Tripod is all of those.
My son has been taking classes with David and Angela for about three years. They have helped him become confident as an actor and he loves their positive approach to learning. The team is fun, knowledgeable, professional and two of the nicest people I know. David and Angela truly care about your success and will guide you in your career and help you reach your goals.
When my son has an audition he usually takes a private lesson. David or Angela work with him to fully understand the character and script. He can then go into the audition prepared and confident. They also do video submissions. I always go to them for that because they do a superb job. My son has had many callbacks and bookings because he has great coaches in David and Angela.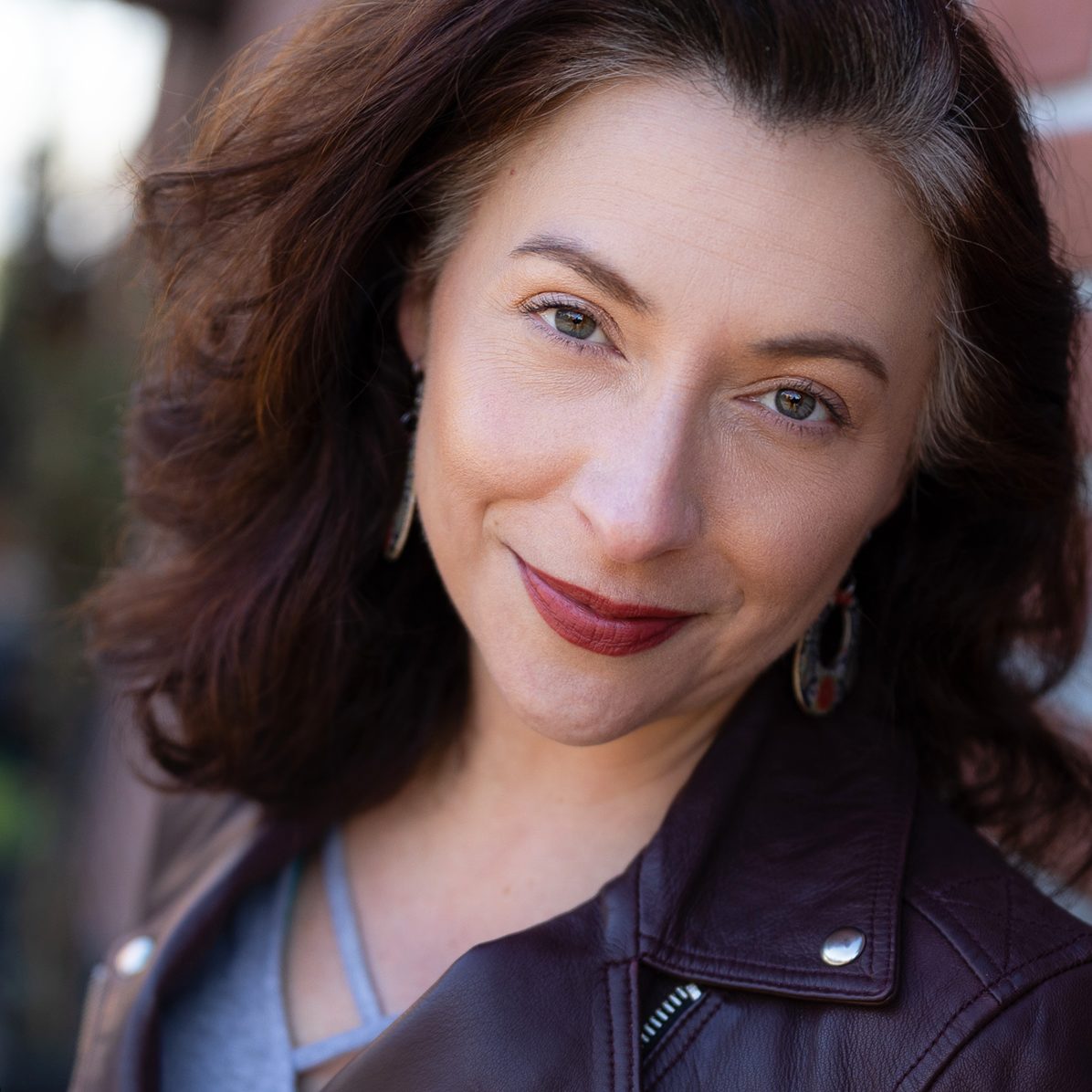 Angela DiMarco
Co-Founder, Actor, Coach, Producer
IMDb
Angela DiMarco was born and raised in Seattle, Washington. She started acting on stage and screen when she was seven years old. She attended Summit K-12 Alternative School of the Arts. In that time she did several PNW commercials, national commercials, multiple theatre productions and a small role in her first feature film, Waiting for the Light.
Angela continued her education and studied in Otterbein College's BFA program with a focus on Theatre and Commedia del Arte. She then moved to Los Angeles, where she started to produce, teach and became a full time working actor. Since then, she returned to Seattle, launched Mighty Tripod Productions and Mighty Tripod Acting Studio with her husband, David S. Hogan (2012).
Together they have produced over two dozen short films, three feature films and two world premiere plays. Since 2012, they have taught thousands of students and have helped them on their artistic paths. Angela continues to be a performing and teaching artist.
As a producer, writer and director, she creates strong female led stories which gives women a spotlight in this industry. For those who know her, they call her "Mama DiMarco" and everyone knows her mottos #BeMighty #SpreadLove & #DontWaitCreate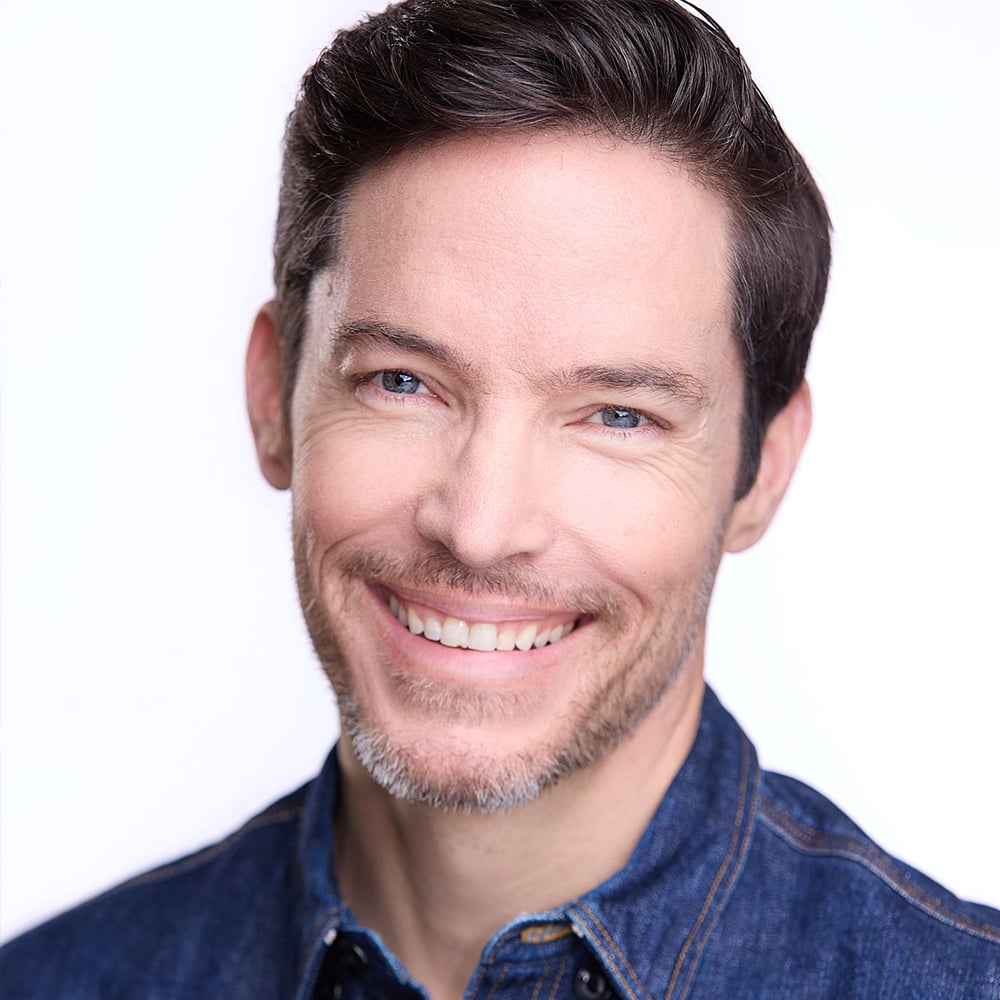 David S. Hogan
Co-Founder, Actor, Coach, Photographer
IMDb
David's career began in the theatre, and his work has been seen at Book-It Repertory Theatre, Seattle Shakespeare Company, The Seattle Opera, Seattle Repertory Theatre, and more. As a stage actor, he is classically trained, and his resume' boasts many colossal roles from Shakespeare's canon: Mark Antony, Leontes, Caliban, Cassius, Puck, and King Henry (Henry V). His work in the theatre is celebrated, and he is a three time winner of the Seattle Times Footlight Award for Stellar Acting (2002, 2009, and 2012). In 2012 he received the Gypsy Rose Lee Award for excellence in acting. 
David works regularly in front of the camera in commercials, film, television, and corporate videos. His work can been found on the television shows GRIMM, Z-Nation, on Amazon (The Scottish Play), in films: All Those Small Things, The Stairs, Bad Samaritan, Narco Hitman, commercials: Amazon, Lexus,  voice over: Virginia Mason, Amazon, and in corporate videos.
As a feature film director, David helmed The Parish, starring Angela DiMarco, Sanae Loutsis, Sara Coates, and Bill Oberst Jr.
He is a graduate of Seattle University, with a Bachelor of Arts in Criminal Justice, where he minored in Music and Psychology. 
David loves being an actor, but is equally gratified by the accomplishments of his students and clients. Whether teaching, coaching, or photographing, he is committed to the development and success of those he encounters. 
Three years ago I walked into Camera 1. Within 15 minutes I knew I was were I need to be to grow as artist. After Camera 2, I started doing private coaching with Angela DiMarco. With Angela's guidance, I wrote 2 short films and appeared in the Seattle 48 Hour Film Project – That was accomplished in 7 months. I repeated Camera 1 & 2, always learning something new. By continuing my training with Angela and David, I have seen myself grow as actor, writer, and producer.  They have given me the confidence to audition, and the skills to book those roles. Because of Angela mottos, "Don't Wait Create" and "Don't Compare and Despair." I continue to write, produce, and audition for roles. Angela and David have not only improved my craft, but also my life.
actor training in seattle