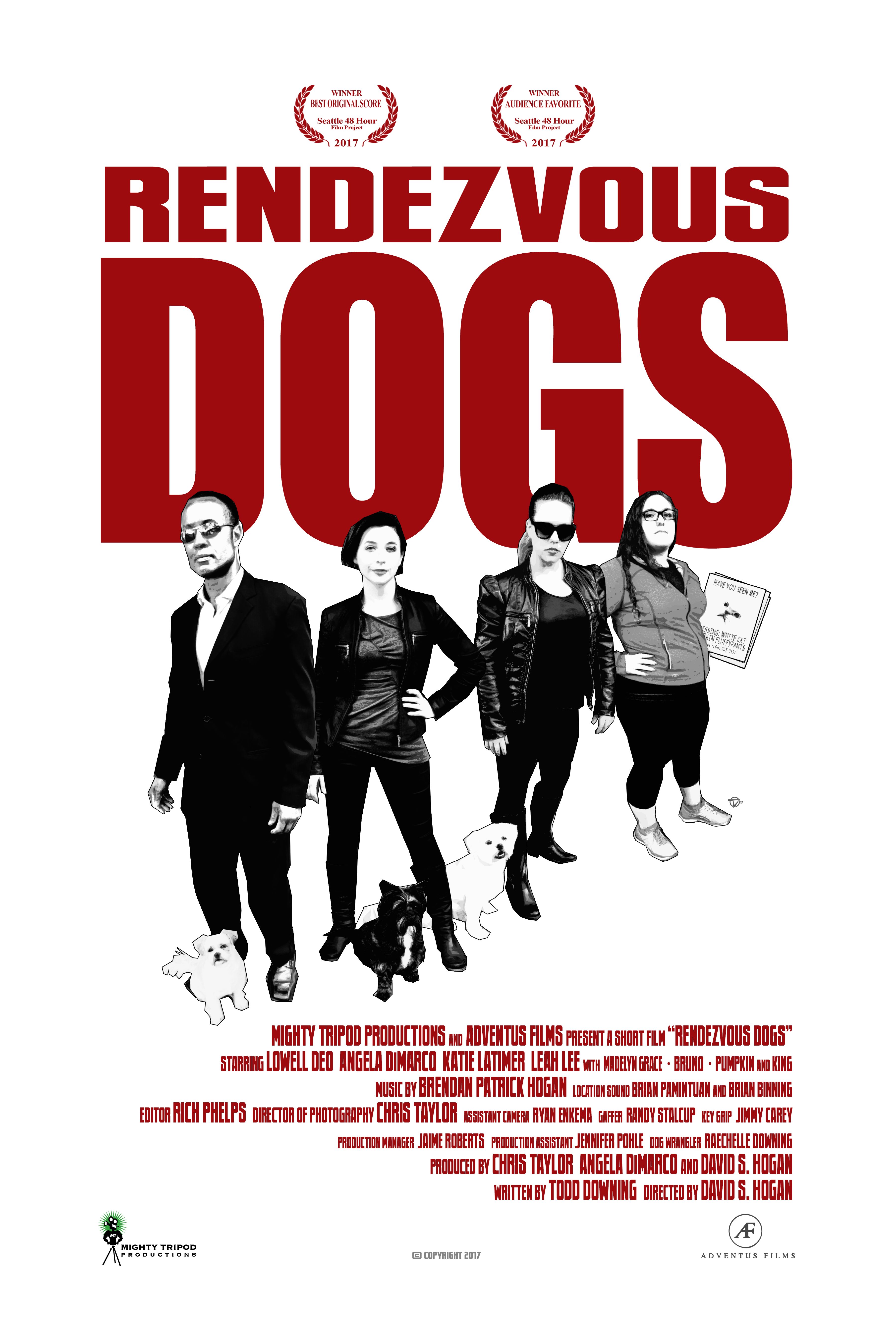 Rendezvous Dogs
Premiere: 2017 Seattle 48 Hour Film Project.
Awards: Audience Favorite, Screening Group E.
Directed by David S. Hogan.
Written by Todd Downing.
Produced by Chris Taylor, David S. Hogan, and Angela DiMarco.
Lowell Deo as Brent.
Angela DiMarco as Andrea Sandstrom.
Leah Lee as Stone.
Katie Latimer as Freida.
Madelyn Grace as Girl.
Bruno as The Boss.
Pumpin as Muffin.
King as Spike.
Chris Taylor – Director of Photography.
Rich Phelps – Editor.
Brendan Patrick Hogan – Music Composer.
1st Assistant Director – Angela DiMarco.
Jaime Roberts – Production Manager.
1st Assistant Camera – Ryan Enkema.
Gaffer – Randy Stalcup.
Key Grip – Jimmy Carey.
Location Audio – Brian Pamintuan & Brian Binning.
Sound Mix – Brian Pamintuan & Brian Binning.
P.A. – Jennifer Pohle.
Dog Wrangler – Alyona Delacoeur.
Assistant Dog Wrangler – Raechelle Downing.